How to Buy Used Gym Equipment in Canada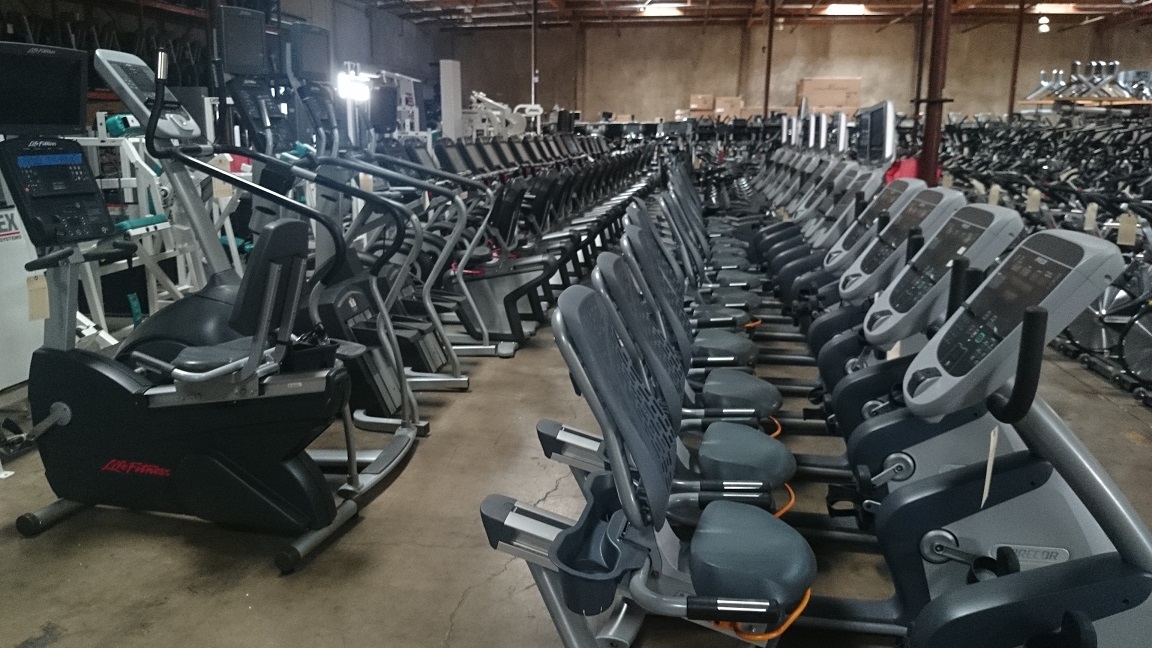 Click here to check out a virtual tour of our warehouse!
Are you an international dealer or gym owner in Canada looking to get quality used gym equipment? We love working with our neighbors up north! Primo Fitness has been servicing international clientele for over 40 years and we have built a solid reputation with all of our customers overseas. We strive to provide you quality prices and discounts for all of your used gym equipment. Select from our huge inventory that includes: used treadmills, used ellipticals, used exercise bikes, used strength equipment, used steppers and used stepmills, and others that best fits your needs. Browse through all of the different types of machines that we have available and prepare a list of all of the equipment that you would like.
If you are interested in buying gym equipment and are located in Canada, please give us a call at 714-957-2765 or email us at sales@primofitnessusa.com.
What Happens After I Buy Used Gym Equipment From You?
You're a customer from the minute you look to buy from us and well after your purchase. We pride ourselves on giving our clients the best customer service possible to ensure that your experience with us is enjoyable and delightful. Here at Primo Fitness, we provide you various types of services available following your purchase.
We will provide you replacement parts at wholesale prices (the prices that we get them for). This helps you keep maintenance and repair costs as low as possible. You get such a discount that you can even resell these parts in your local country for profit.
Our service technicians are certified and will provide servicing advice, tips, and how-to's if anything ever goes wrong with your machine, so you're never alone.
How to Buy Used Gym Equipment With Us
Send us an email with your request or call our sales representative at (714) 957-2765.

We will prepare a proposal estimate for you. The more you buy, the more you will save!

Once payment has been cleared, we will reserve your products and put them into production.
Most of our international clients fly into our Santa Ana, CA warehouse to inspect all of the equipment but not all do. We have conducted many international deals over the phone and email and can assure you that you will get exactly what you are expecting. We will provide any pictures that you may need.
Here at Primo Fitness, we strive to provide you the best in quality gym equipment at affordable, competitive prices.
We look forward to working with you on supplying your fitness equipment needs!
We can help you find whatever you need within your budget, even if the product is not listed on the site, we will find it for you. You can fill out the form even if you only want one machine! We offer discounts on bulk orders and put together gym packages per request.
Please fill out the form below for more information on gym packages being shipped to Canada. We will provide you with equipment information, pricing and shipping.
Click here for a list of gym packages. This list is not comprehensive, we will build a custom package to fit your needs upon request.