Get the most out of your home treadmill with easy to do maintenance tips that can extend the life of your treadmill for many years. Preventive maintenance will keep expensive service calls to a minimum.
Treadmills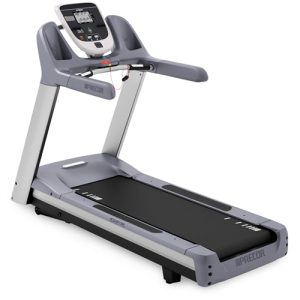 Cleanliness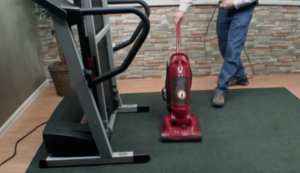 For your treadmill to work effectively you have to keep it clean. Make sure to pass a dry towel underneath the walking belt to gather up all the dust, dirt and debris that has accumulated over time. Also make sure to raise the deck and vacuum underneath to get rid of the dirt and dust around your treadmill because when you are using your treadmill the belt creates a vacuum under the treadmill as it rotates which picks up dirt and dust, and distributes it into the motor controller area.
Walking Belt
The number one reason for treadmill failure is not lubricating the wal
king belt every three months or so. Almost everyone that owns a treadmill does not know that they need to do this very important maintenance step. There are plenty of lubricant and lube kits to choose from that you can find on the web; many of them come with instructions or you can just follow the instructions from your owner's manual. Many owners manuals are available on the web as well.
We now offer gym equipment maintenance!
Gym equipment is a large expense for both an individual and gym owner. We now offer fitness equipment repair, service and preventative maintenance packages throughout Southern California (Los Angeles County, the Inland Empire, Orange County and San Diego County). Treadmills, elliptical cross trainers, exercise bikes (upright, recumbent and indoor cycles, steppers and stepmills and other cardio machines can last for many years when maintained well. Protect your investment by scheduling routine check ups. Click on the link below to request service.
http://primofitnessusa.com/fitness-equipment-repair-now-offer-gym-equipment-maintenance/