This weekend is Father's Day and is certainly one of the best times to get dear old Dad a gift he'll love. But instead of getting another ordinary necktie or mug, consider giving him  a gift that will help better his health. While it might be a bit harder to guarantee that heavy duty piece of fitness equipment will make it to your door by Sunday, there are plenty of other last minute gifts that will encourage your dad to get in better shape.
Fitness Tracker
Fitness trackers have swelled in popularity recently, and a big part of it is the functionality they provide. These bands track a variety of health measurements, but the most common of them are heart rate, steps taken, and sleep quality, with other features usually included such as GPS and notifications.  FitBit, Garmin, and Nike are just a few of the brands that retail trackers, so there's bound to be one Dad will love.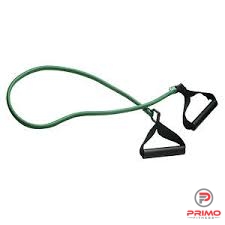 2. Resistance Band
A resistance band is a flexible piece of equipment known for its ease of use. It enables a wide variety of exercises simply by utilizing it with the user's body weight or with heavy, stable objects. With so many exercises available,  Resistance bands are portable as well, so Dad can take it with him to stay in shape on a business trip.  
3. Towel
Whether Dad likes to workout at home or the gym, either way he will probably end up sweating up a storm. A specially designed fitness towel will let Dad wipe himself off when he gets too sweaty. When looking for which towel to get, the best ones offer some combination of moisture absorption, odor protection, and cooling properties. It's these kinds of features that Dad will appreciate the next time he reaches for his towel after a workout.
4. Rowing Machine
Rowing machines are great in that they activate so many muscle groups on the body. At the same time, the rowing machine's low impact nature means less pressure on user joints. They are typically compact, which makes them easy to store and transport. and are available at almost any fitness retailer.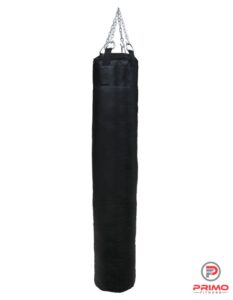 5. Punching Bag
Is Dad often stressed out after a long day in the office? Let him blow off some steam by doing work on a punching bag. It will provide him a great way to vent while providing a cardio workout at the same time.

Any of these gifts would be a great gift for the fitness conscious father. This Father's Day,  consider giving Dad something that will help him be his best.