Panatta • DRAX • Cybex • Life Fitness • American Barbell • And Many Other Brands
Thousands of cardio and strength machines in stock!
Primo Fitness is the #1 Provider of New & Used Gym Products Worldwide
We Moved to Texas!
Everything is bigger in Texas, including Primo Fitness and our massive new warehouse and showroom.
Primo Install at YMCA
Primo Fitness was proud to be able to work with Los Altos YMCA in Long Beach, California to help them with the install of Panatta fitness equipment in their space to serve the community.
Three Reasons Why You Should Choose Primo
Fitness Industry Experts
Over 20 years of worldwide success of our new and used fitness gears. Experienced technicians in certified, pre-owned and custom-built refurbished ones. Trusted installer of major manufacturers such as Precor, Life Fitness and Cybex. Outstanding reputation known because of our high-quality work and customer service
100,000 Sq Ft Warehouse
Visit us today and see our fitness equipment for sale and try out any of the thousands of ellipticals, treadmills, refurbished stationary bikes and strength we have available. We have converted a section of our warehouse into a showroom so customers have access to all units and can try them out. We essentially have every type of exercise machine available all at commercial grade quality.
Worldwide Shipping
We ship both domestically in the US and around the world. Our logistics team will ensure your order is packed and handled with care and we can help you arrange all of the logistics of your bulk order. We can help you arrange transportation of your items to your facility, from working with a carrier to delivery of a container to providing customs paperwork.
Save Up To 75% Off Retail
Buy used fitness equipment with confidence. Primo Fitness is well known because of providing its clients the best value and customer service. Our dealers buy used fitness equipment as is at bulk prices. Home users typically choose serviced and cleaned machines that will last many years. And fitness center owners purchase their items remanufactured to be like new, saving thousands of dollars – up to 75% off of retail. Quality products at competitive prices!
Read more about used gym equipment for sale from Primo Fitness!
International Shipping Professionals
We service international buyers all over the world from China to Mexico and everywhere in between. If you are seeking to find high quality commercial grade products at super-competitive prices that you can resell in your market we are your go-to experts. Regardless of if you would to order a single machine or product in bulk we can ensure that all logistics to handle your shipping needs are covered. Our logistics specialists will help you secure the best price available. We will contact you to make arrangement to your location and recommend a time frame when your products should be shipped to meet your deadline. You can count on our team to ensure all of your order is well packed and ready to be transported to your location.
Request a quote for your order today!
We are the industry's leading provider of
new and used gym equipment for sale.
Excellent Value & Quality Service That Speaks for Itself with 119+ Yelp Reviews!
I want to take a moment to thank Primo Fitness for helping us out. We really appreciate their can-do attitude and how fast and efficient they worked throughout the moving process. Kudos to everyone that works at Primo Fitness, y'all rock!
Ian Wilder
Chuze Fitness Facilities Director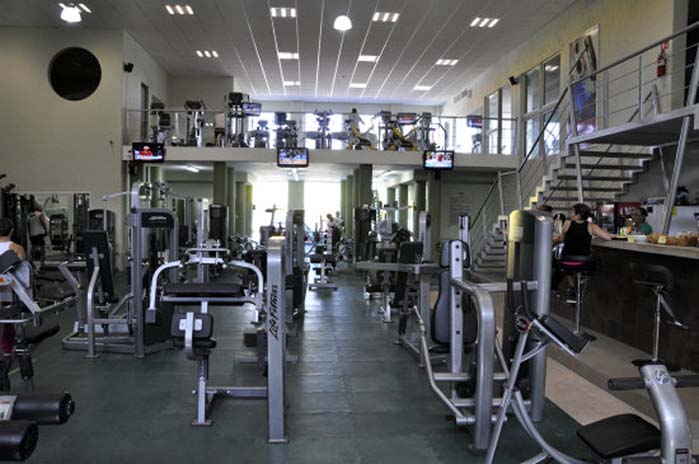 Commercial Equipment Experts
Our staff has decades of experience in the fitness industry helping Primo Fitness stand apart from the competition. We service local clients here in Southern California to those around the globe as we are the chosen commercial and used products provider to several international fitness facilities who purchase in bulk quantities at the best price.
Top rated facilities globally trust Primo Fitness as their premium provider outfitting everything from the high-end home to the full commercial fitness center. Call us today (281) 972-9267 to speak with one of our fitness machine experts who can help determine the right mix of cardio and strength pieces that go well with your center.
Customize Gym Equipment Packages
Did you ever wish you could pick the color theme of your facility and fitness machines? You can! We are experts in transforming used machines into ones that are re-manufactured in the custom colors you want, even adding your logo. We can powder coat the machine frames, paint the shrouds and replace the pads to any color you want, paint designs on the product and we can customize the upholstery with your company logo as well.
Learn more today!
To anybody looking to buy quality commercial fitness equipment at huge discounts from retail, I highly recommend Primo Fitness. Ask for Dimitri he'll take good care of you.
Jeff P.
Yelp Customer Review
Stop by to Visit Our 100,000 Sq Ft Warehouse Today!
Our inventory includes top commercial fitness products and must have home gym equipment made by manufacturers such as Panatta, Life Fitness, Precor, Star Trac, StairMaster, Cybex, Technogym, HOIST Fitness, Maxicam, FreeMotion, Nautilus, Hammer Strength, BodyMasters, Flex, SciFit, Tuff Stuff, Schwinn and more. Buy treadmills, elliptical crosstrainers, upright and recumbent bikes, steppers, strength machines and more all from one location.
Download Buyers Guide:
How Much Does it Cost to Open a Gym?
Our Team of Experts is Here and Ready to Help
Proudly Offering Equipment from Industry Leaders